In a recent interview with CEO World Magazine, Erich Rifenburgh, a prominent figure in the world of B2B negotiation, shared valuable insights from his distinguished career, highlighting the principles and philosophies driving The Negotiation Experience, his groundbreaking initiative.
Inside The Interview: Crafting a Robust Negotiation Ecosystem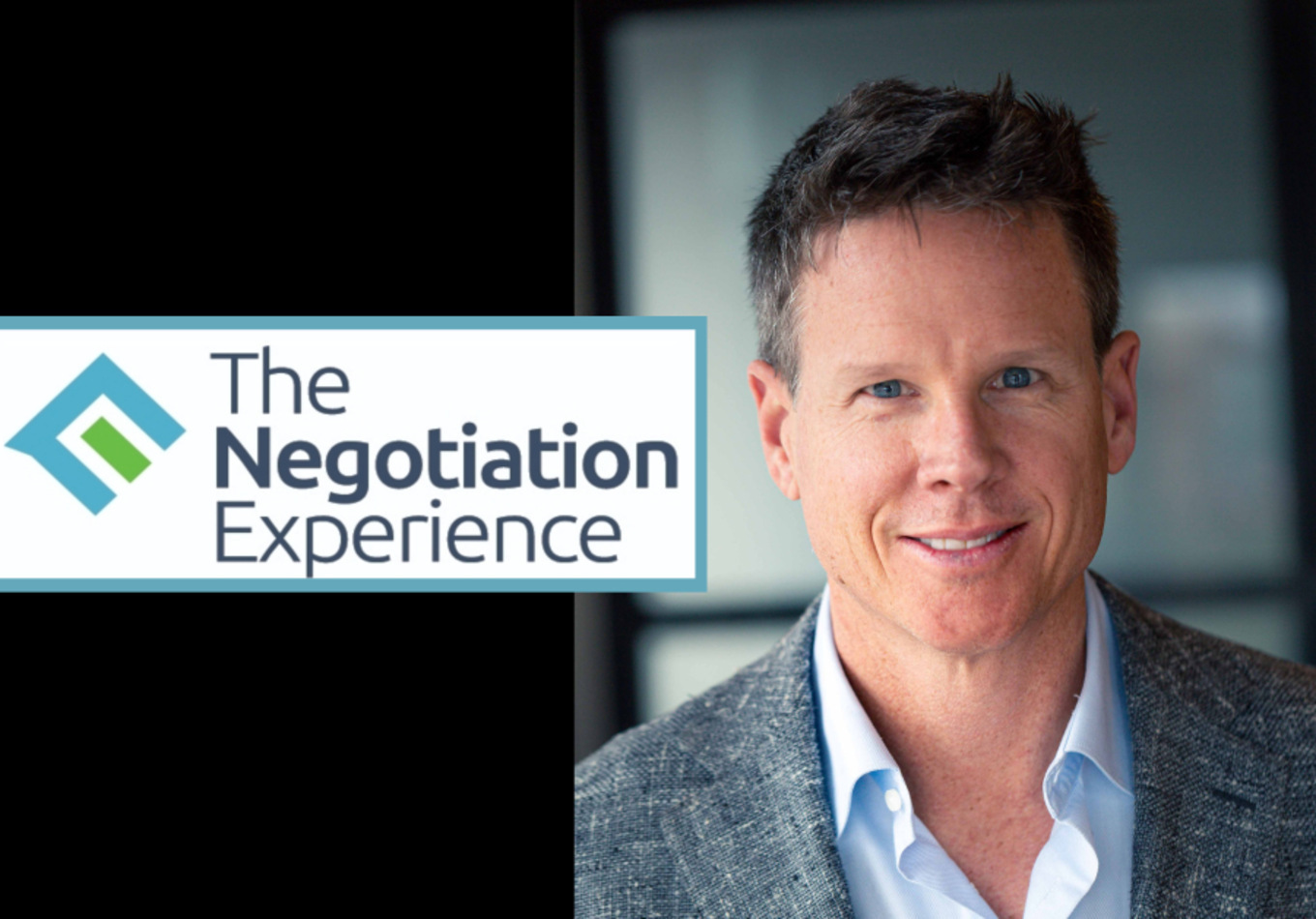 Erich Rifenburgh's Journey to Becoming a Negotiation Expert
Erich Rifenburgh embarked on his path to becoming a negotiation expert by leading negotiations with some of the world's top-tier technology companies. These interactions allowed him and his teams to close deals that amounted to hundreds of millions of dollars. His negotiation acumen is underpinned by a structured preparation process, which he ardently follows. This hands-on approach has been enriched by his dual MBA qualifications in international business. He took his foundational skills to the next level while negotiating with clients in North America, Europe, and Asia. Erich attributes a significant part of his early career growth to a mentor at Emerson who entrusted him with considerable global responsibilities. By combining his educational foundation with real-world experiences, he mastered the ability to discern between theories that apply practically and those that don't. Having been in the shoes of many of his clients, Erich finds it straightforward to empathize with their negotiation challenges, helping them better prepare.
Building a Negotiation Culture in Organizations
When it comes to fostering a negotiation culture within organizations, Erich's approach is systematic. He prioritizes training managers using a one-day masterclass to imbue them with the firm's negotiation principles, vocabulary, and tools. This is to ensure they can efficiently guide their teams. The emphasis then shifts to lead negotiators in sales and procurement - the ones directly engaged in a client's negotiations. Erich's training regimen for them is exhaustive, encompassing tried-and-tested strategies, practical tools, and illustrative case studies. An integral part of their training also involves roleplaying sessions coupled with expert feedback, which he believes catalyzes behavioral change. There are subsequent sessions, micro-learning tasks, deal consulting, and a video archive of negotiation principles to consolidate the learning. Additionally, he underscores the importance of educating other employees interacting with customers or suppliers. He is mindful of the potential risk these interactions can pose in terms of leaking critical information, which can inadvertently put lead negotiators at a disadvantage. To cater to a larger audience within this category, Rifenburgh employs a self-paced online course.
Ideal Clientele and the Organizations that Gain the Most
Erich's ideal client base encompasses publicly traded or privately owned B2B organizations. His interactions mainly span roles like CEOs, business unit presidents, general managers, VPs of Sales, CPOs, CHROs, and managing directors. His expertise has been sought by industries as diverse as freight, manufacturing, and consumer products, demonstrating his versatility. For Erich, an organization's industry segment is secondary. What matters more is their enthusiasm to collaborate on a transformative learning journey. His experience has shown that when there's a top-down commitment to change, the return on investment often exceeds tenfold.
Challenges Businesses Encounter
Erich Rifenburgh has observed common challenges that many businesses grapple with. Some businesses are at a disadvantage, facing counterparts with superior training. A recurring issue is an undue emphasis on price, which may lead them to compromise too much. Additionally, they might not have a standardized negotiation preparation process in place. A more nuanced challenge is the inability to effectively discern what is genuinely valued by their counterparts. This oversight can lead to inadvertent forfeiting of leverage and bypassing mutually beneficial trades. One of Erich's revelations to his clients is the power dynamics with their counterparts. Many clients have an inflated perception of their counterpart's leverage, which might prevent them from capitalizing on potential negotiation opportunities.

Overcoming Negotiation Hurdles with The Negotiation Experience
Erich Rifenburgh's philosophy with The Negotiation Experience is rooted in mutual success. Drawing from two decades of hands-on experience, the program promises enhanced negotiation outcomes. The training is designed to instill negotiators with confidence, motivating them to maximize their asks, be judicious in their compromises, and make high-value trades. The guiding principle is to pivot from confrontational negotiations to collaborative ones. This transition is facilitated by getting teams on the same page with a standardized negotiation lexicon and tools, ensuring sustained results.
What Sets The Negotiation Experience Apart?
What differentiates The Negotiation Experience from other similar programs is its unique approach. Erich emphasizes that they are not mere trainers but business consultants dedicated to understanding a client's business. This understanding allows them to customize training sessions, tailoring them to address specific challenges a business might face. Erich firmly believes that with the right tools and methodologies, no negotiation is impossible. This conviction is based on practical tools and methodologies that have stood the test of real-world challenges. He is committed to his clients for the long haul, ensuring their negotiators transform their negotiation behavior.
About Erich Rifenburgh and The Negotiation Experience
An authority in B2B negotiation, Erich's experience negotiating with top-tier global companies, combined with a keen understanding of the nuances of negotiations, positions him as a leading voice in the field of negotiation.
The Negotiation Experience champions the cause of effective B2B business negotiations. Through bespoke training modules and hands-on strategy sessions, it ensures participants are primed for success in every negotiation scenario.
Contact:
Organization: The Negotiation Experience
Name: Erich Rifenburgh
Email: Erich@TheNegotiationExperience.com
Website: https://www.thenegotiationexperience.com