Games for a living is a web3 gaming studio - also the developers behind Elemental Raiders, Diamond Dreams and more. GFAL recently partnered with Seedify, Enjinstarter and Bit2Me for its initial game offering (IGO), followed by a listing on centralised and decentralised exchanges such as Gate.io Bitmart and Pancakeswap on 13th March, 2023.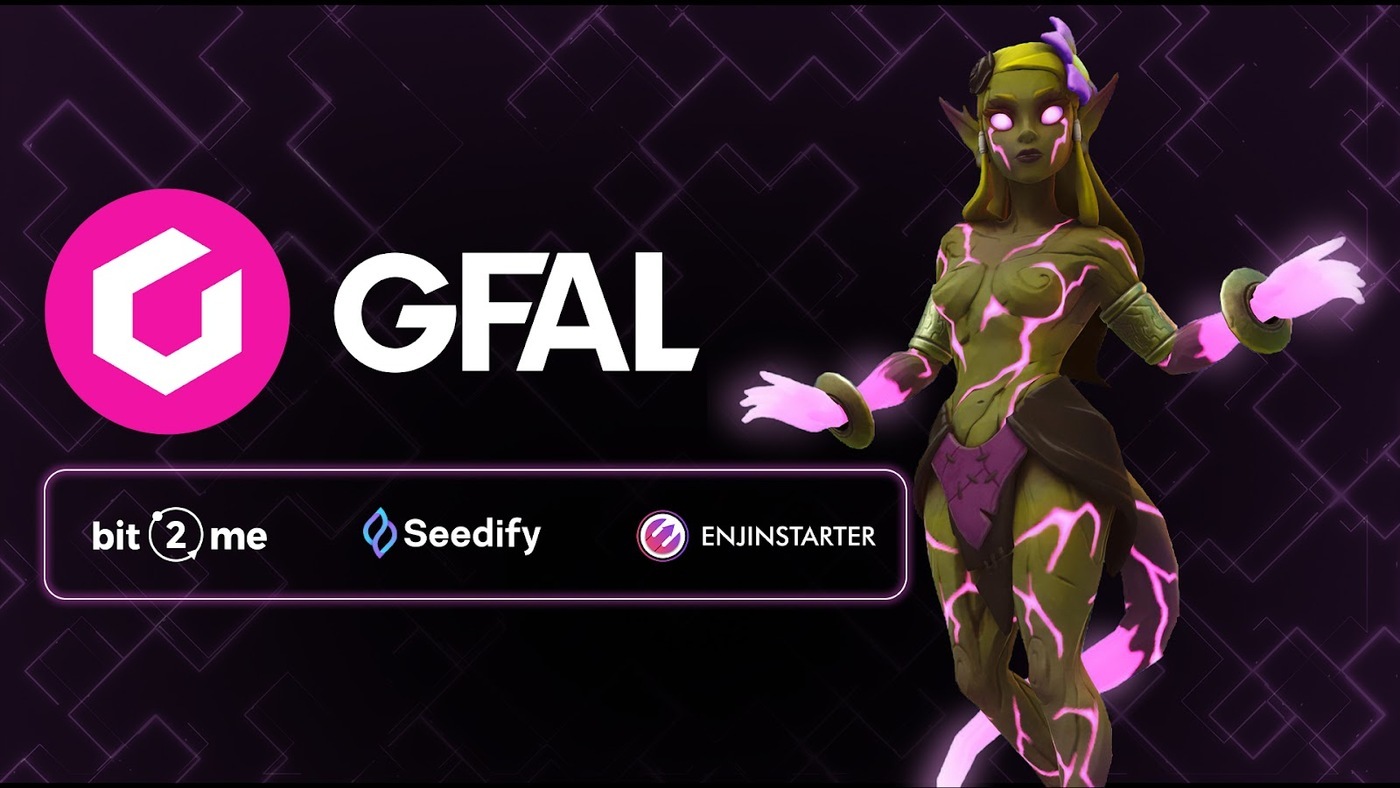 The public sale of $GFAL token will be live from 9th March 2023; 11:00 AM UTC to 10th March 2023, 11:00 AM UTC.
The following details can guide community members from each launchpad to participate in the initial game offering for Games for a living.
Seedify - https://launchpad.seedify.fund/pool_detail/upcoming/62e3dce98dfadd0fa8f51a31
Enjinstarter - https://launchpad.enjinstarter.com/projectcoming/3264b38c-1e4c-4f1f-b8dd-4fc0cb5464f4
Bit2Me - https://bit2me.com/es/suite/launchpad/project/gfal
IGO price: 0.004$
Initial Market Cap: $596,667
*calculated excluding liquidity pool
After a successful private sale, Games for a living will launch its $GFAL token on public sale with Seedify, Enjinstarter and Bit2Me, some of the biggest gaming and non-fungible token (NFT) launchpads and incubators in the Web3 and blockchain ecosystem. Web3 launchpads and incubators are focused on empowering innovators and developers through funding, partnerships and ecosystem growth to help bring Web3 based games to its community and to the mass market.
Games for a living also recently released its first game, Elemental Raiders - which is live on Steam marketplace as a completely free to play game without any blockchain elements attached to it. The game can also be accessed through GFAL's own game launcher as well as the Elixir app here. To celebrate its launch, Elemental Raiders hosted its "GFAL Ignite" tournament from 2nd March 2023 to 8th March 2023, with prize pools of over $35,000 USD, powered by the BNB chain.
"We're excited to have Seedify on board as our launchpad, as well as Enjinstarter and Bit2Me, that have helped us greatly so far penetrating into regional and global communities. With Trip onboard as the co-founder and his track record of building successful businesses, and with a business and game that we aim will bridge the gaps - we're looking forward to receiving notably rewarding results with the IGO launch. It's only upwards from there", says Manel Sort, CEO and Founder of Games for a living.
The founders behind Games for a living
Trip Hawkins is a Silicon Valley serial entrepreneur, producer, designer, and video game industry guru. He is best known as the founder and first CEO of Electronic Arts (EA) and the driving force behind EA Sports, producing hit games like Madden Football. A sought-after speaker and advisor to CEOs worldwide, Trip is the recipient of numerous awards, including induction into the Digital Hall of Fame and the Academy of Interactive Arts and Sciences Hall of Fame. Having worked closely with Apple's founders for four years, Trip Hawkins helped grow it to a Fortune 500 company.
A Harvard magna cum laude graduate with an MBA from Stanford, Trip has also served as a professor of entrepreneurship and leadership at the University of California. Trip Hawkins is now also the co-founder and chief strategy officer at Games For A Living (GFAL), where he intends to drive blockchain technology's massive potential into the world of gaming.
Manel Sort, CEO and Founder at Games for a living worked together with Trip Hawkins previously at Digital Chocolate. Sort is a highly experienced veteran of the gaming industry, boasting an impressive portfolio of more than 60 titles and a combined EBITDA of 1 billion US. Previously serving as the FVP at Activision Blizzard King and General Manager of King Barcelona Studios, his titles generated more than $1 million per day. Furthermore, Sort provided models and strategies to improve both the marketing and gameplay of numerous games, the most notable being the world-renowned Candy Crush.
The team at GFAL also includes the likes of Emmy Award Nominee Javier Leon, as well as game industry experts such as Christian Gonsens, Marc Tormo and more, with over 50+ years of combined experience with studios such as Activision Blizzard and more.
Disclaimer : There is no offer to sell, no solicitation of an offer to buy, and no recommendation of any security or any other product or service in this article. This is not investment advice. Please do your own research.
Contact Details:
Name: Alex Vives
Email : info@g4al.com
location: Barcelona, Spain
Company : GFAL
Original Source of the original story >> Electronic Arts Founder Trip Hawkins Web3 Gaming Studio GFAL is live on Seedify